Two hotels in Chalkidiki, Ekies All Senses Resort and Hotel Liotopi are among the 10 best hotels and campsites in Europe for British families, according to Guardian.
The British newspaper describes them as follows:
Ekies All Senses Resort, Chalkidiki, Greece
"The perfect retreat for stressed parents who need spoiling. For a start, it's in lovely Greece, but there's no need to endure a ferry journey, as it's on the mainland, with low-cost flights to Thessaloniki, 80 minutes away. With a juice bar beside the (heated) pool, open-air spa, calm beach, treehouses, hammocks, playground, restaurants or meals on demand, and secret coves to explore by boat, it makes for a super-relaxed break.
• Doubles from €88; junior suite (sleeps 4) from €138 a night, family suite €272 (sleeps 6) B&B, open late April-October, i-escape.com"
 Hotel Liotopi, Olymbiada, Chalkidiki, Greece
In a lovely sandy bay, right beside the promontory where Aristotle was born 2,400 years ago, sits the small town of Olymbiada and the Hotel Liotopi. It's not one of those places that offers all kinds of child diversions – clubs, toys, pools and so on – simply a charming, laid-back, classic family hotel. Owner Loulou is the grand presence, always appearing from the kitchen at opportune moments bearing a plate of delicious cakes or some local delicacy. Outside, beyond the garden, is the beach. You could sit on the terrace of Liotopi's sister hotel, the Germany, run by Loulou's brother Dmitri, and be a few feet from the children playing in the sea. Older kids can go off and explore the woods behind, or the rocky headland where Aristotle's grave is said to be lost. The home-cooked food, incidentally, is superb.
• Seven nights for two adults and two children (in two rooms) half-board with flights from Gatwick and transfers from Thessaloniki £3,128, with Sunvil
Guardian's full list includes:
Casa Tomaren, Lanzarote, Canary Islands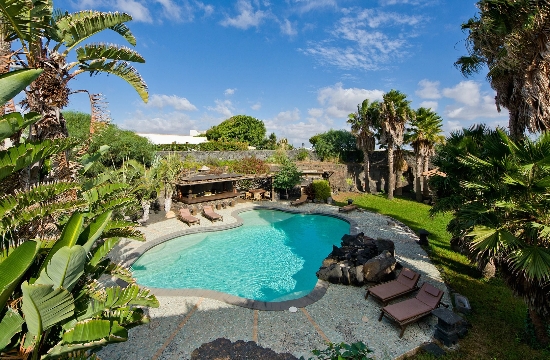 Ekies All Senses Resort, Chalkidiki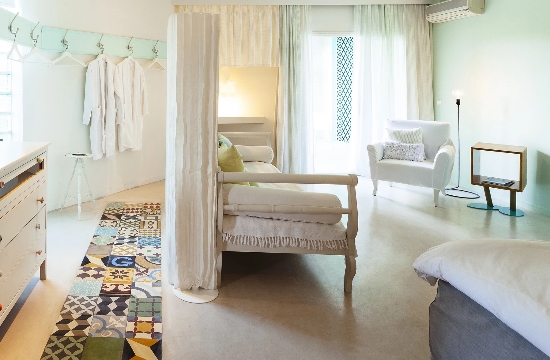 Hotel Les Orangeries, near Poitiers, France
Casa Vicentina, Algarve, Portugal
Fairy Chimney Inn, Cappadocia, Turkey
Otro Mundo, Andalusia, Spain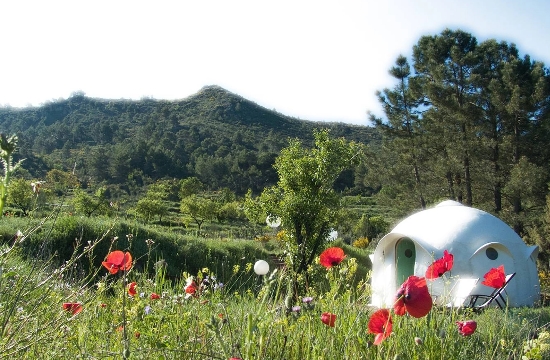 Casa San Gabriel, Umbria, Italy
Castel chalets, Lac de Clarens, Lot-et-Garonne, France
Palazzo Guglielmo, Puglia, Italy
Hotel Liotopi, Olymbiada, Chalkidiki, Greece